Troublemaker in Israel: Nico Smith and the struggle for justice in apartheid South Africa
Keywords:
Nico Smith, Koinonia, Mamelodi, Stellenbosch, apartheid
Abstract
The author identifies Nico Smith (one-time Professor in Missiology at the University of Stellenbosch and well known Uniting Reformed Church leader) as "troublemaker in Israel" in the fashion of the prophet Elijah. He grew up in an orthodox Afrikaner home in the early twentieth century, studied Theology at the University of Pretoria, and became a leading figure in Dutch Reformed Mission circles. In the 1960s he was appointed at the "Kweekskool" in Stellenbosch and his perspective began to change. He became a fierce critic of the race policy in the DRC, accepted a call to a black Dutch Reformed Church in Africa congregation in Mamelodi (outside Pretoria), and played a prominent role in the church unity process. The author singles out Smith's involvement with the organization Koinonia (which he founded) and his time living in Mamelodi as significant contributions in the struggle for justice.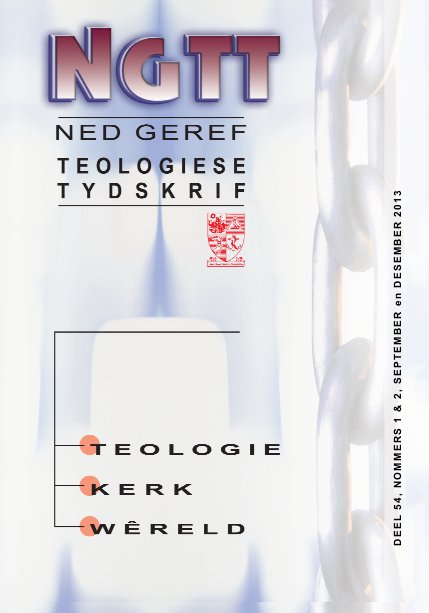 Section
The Reformed Churches in South Africa and the struggle for justice: Remembering 1960-1990