Remembering Cottesloe: Delegates to the Cottesloe consultation tell their stories
Keywords:
Apartheid, Cottesloe Consultation, Ecumenical relations, Dutch Reformed Church, Sharpeville Massacre, South Africa, World Council of Churches
Abstract
The Cottesloe Consultation (December 1960) was a watershed moment in the life of the church in South Africa, especially in the life of the Dutch Reformed Church (DRC). The eight South African member churches of the World Council of Churches were called together to reflect on the churches' role during the emergency in the aftermath of the Sharpeville massacre earlier that year. In the article the author looks at the consultation through the eyes of the delegates, allowing them to tell their stories about the proceedings – and about the many crises that followed in the wake of the consultation. Cottesloe's message was strongly critical of apartheid and the fact that the DRC delegates aligned themselves with the message, was unacceptable to many. In the last section of the article the "bitter fruits of Cottesloe" are discussed. Finally the question is asked: Has the ghost of Cottesloe been put to rest?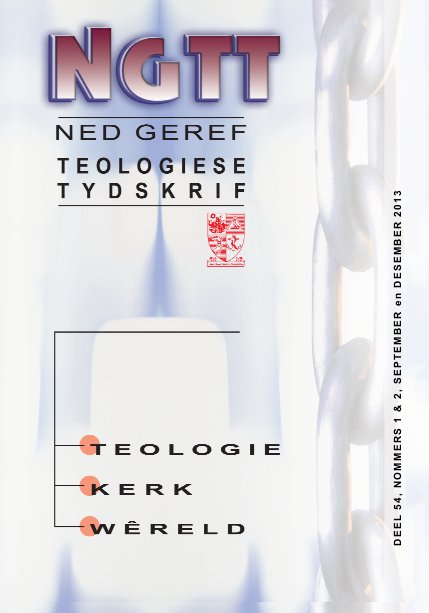 Section
The Reformed Churches in South Africa and the struggle for justice: Remembering 1960-1990